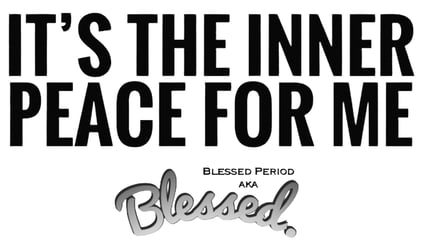 Back to Shop
Love. By Blessed Period (Sweat Suit Separates) Triple Black
$

60.00 -

$

120.00
Love. By Blessed Period
What does the WORLD NEED more than "LOVE", period!!! So we @BlessedPeriod have partnered with Locals in Puerto Rico and across the WORLD to make a CHAIN REACTION HAPPEN!!!
Blessed Period is NOW (at this moment) TAKING ORDERS of the "Love." Tees • Hoodies • Sweatsuits and 80% of the PROFIT will FUND REBUILD OUTREACH in PUERTO RICO 🇵🇷. Our Brothers and Sisters need our HELP & GENUINE CARE + COMPASSION.
Please have a HEART and ASSIST by PURCHASE & SHARING the INFORMATION on your Social Media, Email, Text or how you see fit.
Thank You in advance for your SUPPORT and your LOVE, PERIOD!!!!
-Mr. Paul Kenneth Frison & Mrs. Hershawna Rochelle Frison